Dami Solebo
Business Director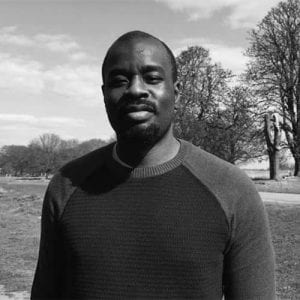 Dami studied Economics at Bristol and has an MSC in Finance and Development from the School of Oriental and African Studies.
He has worked as a risk analyst for an International B2B provider of sports betting services and has experience of the financial sector, providing consultancy services to institutional investors.
After volunteering for charities in his spare time, Dami made the transition to the third sector in 2016. He used his experience in the corporate sector to drive the growth of a Hackney based charity supporting marginalised BAME youth, whilst also playing a significant role in programme development.
Dami was appointed the Business Director of Finding Rhythms in March 2020 and aims to oversee the next period of growth for the organisation.
In his spare time Dami volunteers with community organisations in North London.