Louisa Austin
Operations Manager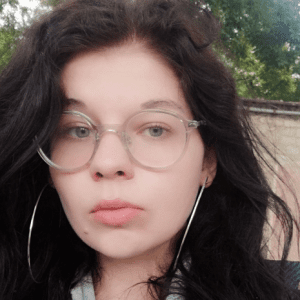 Louisa is an early interventions specialist and trauma-informed practitioner, who has dedicated her career to advocating for people in the criminal justice system.
In 2017, Louisa was a Prison Custody Officer at HMP Bronzefield. She managed a residential wing of 40 women and delivered trauma-informed training to operational and clinical staff. In 2018, she was asked to supervise a Finding Rhythms project in the prison and began following the charity's work.
Louisa was then appointed as the first keyworker on the Female Offender Diversion pilot at Advance in 2019. In this role, Louisa held a caseload of 30 women with multiple complex disadvantages, to whom she provided intensive support and advocacy.
Prior to her work in the CJS, Louisa was a Communications Officer in the heritage sector.
Louisa is currently studying for a Creative Writing BA at Birkbeck, University of London, and is focusing on creative non-fiction and poetry.