Thabo Mkwananzi
SINGER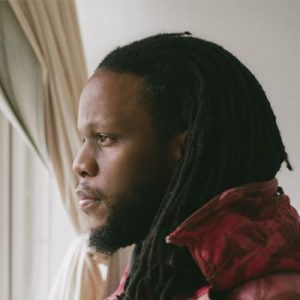 Thabo is a singer who is drawn to making music that educates, entertains and empowers the listener. He credits this to being raised on a diet of Bob Marley, Michael Jackson and Dolly Parton.

Born and raised in Zimbabwe, Thabo started singing in church where he and his childhood friends formed an acapella group. After moving to the UK he joined a hip hop soul band and there honed his craft as a songwriter and a performer. Since then he has released 3 solo EP's, toured with artists like Seal and collaborated on music with Idris Elba and Naughty Boy.
An emotive and instinctive musician, Thabo is passionate about helping others discover and develop their own artistic expression.
'Going into prisons with Finding Rhythms to make music is the most humbling, inspiring and rewarding experience thus far!'