Support Us
By supporting our work, you give us a real opportunity to empower our beneficiaries with meaningful interventions. We help them to build self confidence, self awarness and develop a sense of creativity that can have a meaningful impact on attitudes.
Paricipants who complete Finding Rhythms programmes report increased motivation and emotional well-being, whether we are working in community spaces or prisons.
Over the next few years, we have significant ambitions to work with over 1000 indiviuduals, empowering individuals in toxic environments, preventing young people entering the criminal justice sector and assisting the re-integration process of ex-offenders If you would like to support us in acheivng this, you can do so in the following ways.
Donate Online – You can choose to make a one off contribution or set up a standing order to donate regularly to the organisation.
Grants – If you are representing a Trust or Foundation, and you would like to know about how you can fund our work, please get in touch with our Business Director.
Donations Through the Music – Finding Rhythms has a rich catalog of music, with individual tracks having been nominated for Koestler Awards, played internationally on acclaimed music platforms and being nominated for Youth Music awards. You can download and listen to our music free of charge, but if you would like to make a donation, you can do so through Bandcamp.
Book a workshop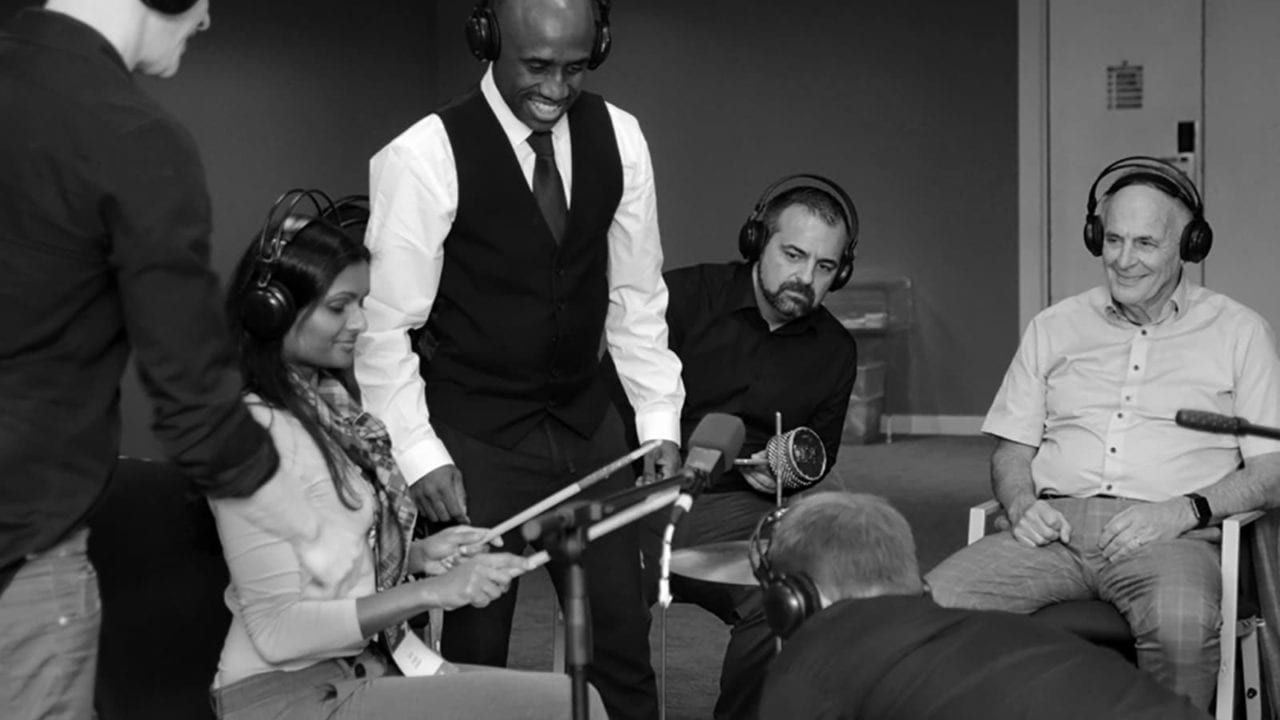 We run a range of one-day, half-day and evening workshops to stimulate creativity and support team building. In these short sessions we see participants thinking and expressing themselves in new ways, as they take on a task which will be completely unfamiliar to many of them.
Participants operate on a level playing field, where seniority, industry, or academic performance count for less than creativity, enthusiasm and focus, and they get to know each other through a fun but challenging activity.
To find out more about hosting a Finding Rhythms course for your class or team, please email: info@finding-rhythms.co.uk