December Newsletter
FINDING RHYTHMS END OF YEAR ROUND UP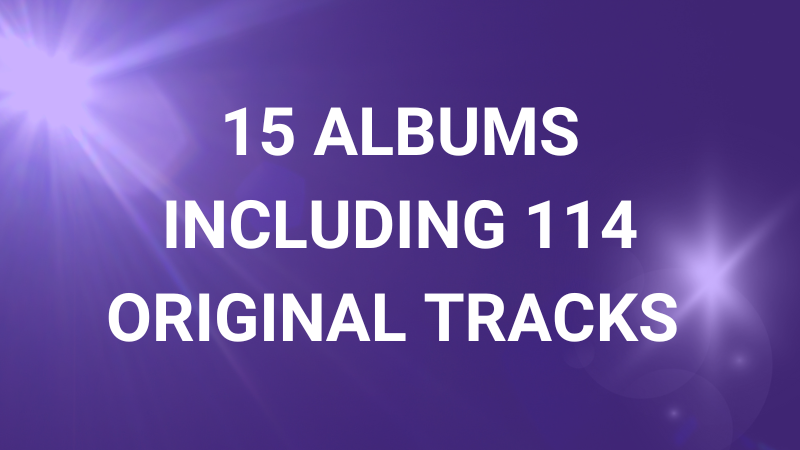 This has been a pivotal year for us as it's the first since 2019 that we've been able to provide a whole year's activity in several prisons. With the scaling back of Covid restrictions, the demand for our music programmes has been high. We've been delighted to work with some partners for the first time including HMP Dovegate, the forensic healthcare unit at Park Royal Hospital and the Horniman Museum. This is alongside continued partnerships with pupil referral unit Camden Centre for Learning, youth centre Rugby Portobello Trust, accommodation project YMCA and more.
Our core team has changed and we're recruiting musicians to meet this increased demand for our programmes. Compiling the Best of 2022 release is a great reminder of the fantastic music made through our programmes and the creativity our participants show despite often challenging circumstances. You can hear about the often life changing impact of our programmes in the recent BBC Radio 3 interview (linked below), which is a great representation of how important championing creativity in the criminal justice system is and how it contributes to rehabilitation.
We would like to wish you all the very best for the festive season and for the year ahead.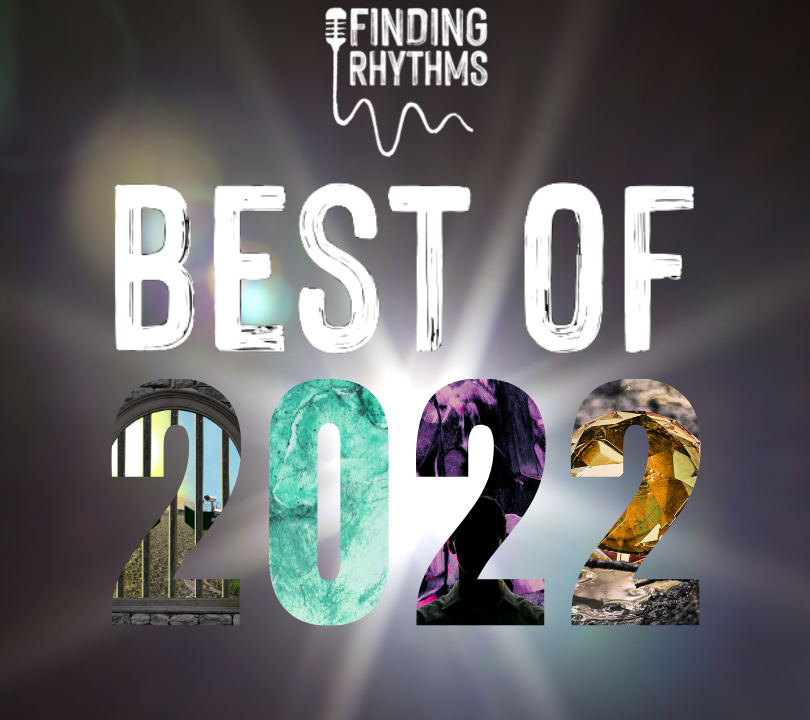 Finding Rhythms: The Best of 2022
Featuring music from our projects at HMP Woodhill, HMP Aylesbury, HMP Cookham Wood, Park Royal Hospital, Rugby Portobello Trust, Project Turnover, The Horniman Museum, and YMCA.
Listen now on Bandcamp HERE
"The music this year has felt especially important, filled with emotion and creativity. Everyone has been really open to experimenting with sounds, concepts and genres and to exploring outside their comfort zones. Been an absolute pleasure working with so many talented people on these songs" Aron Kyne, Finding Rhythms Music Practitioner 

Founder and Creative Director Robin Harris sat down with BBC Radio 3 programme Music Matters last week, along with two participants of Finding Rhythms projects, Edwin and Ross, to discuss making music in prison and the rehabilitative process of our projects.
"When you send a 19 or, 21 year old kid to go and strip wallpaper, he's going to see that more as punishment than you trying to enable him to grow into the person he wants to be. He probably has skills, talents, things he's buried from age 12,13, or 14. This is when some of these kids lose their passion for what they're supposed to do in life. … When it comes to courses like music and vocational things, I think it's really needed to stop people relapsing and going back into the system. Because when people are stuck there, they don't have any avenue out or any exit or way to escape their normal life, they're just going to come back." Edwin, Finding Rhythms participant.
Listen to the whole interview from 17 minutes onwards here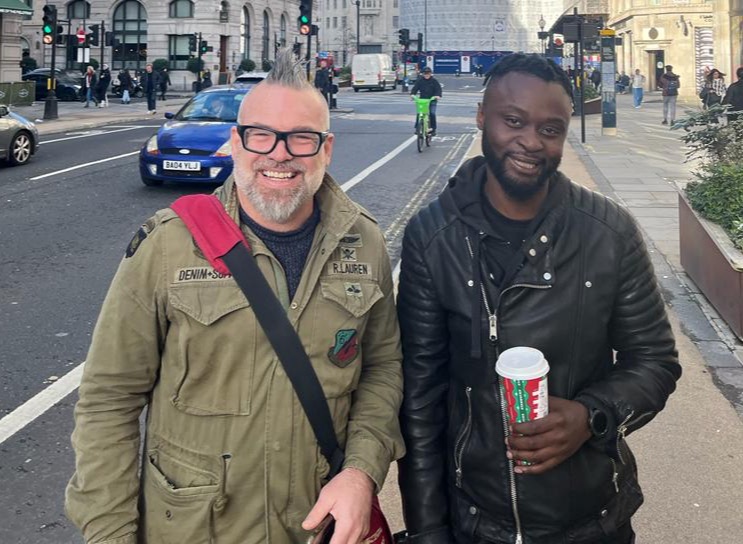 MUSICIANS/PRODUCERS

Finding Rhythms is looking for experienced musicians to engage young people currently in the criminal justice system. You will have expertise music production, lyric writing, rapping and general group facilitation. We are not looking for traditional music teachers but someone who is very good with people and who can lead an engaging and highly creative workshop. Our work is predominantly in London and the South East and we pay competitive rates.
Are you a producer?
Are you skilled at working with vulnerable adults?
Do you have a passion for helping people who have additional needs?
Are you competent at leading music sessions with challenging behaviour from participants?
Are you confident in guiding individuals to realise positive aspirations?
We particularly encourage applications from people who have experience of the criminal justice system.
Once recruited, you will need to be DBS checked and vetted for prison work.
If you would like to know more please email info@finding-rhythms.co.uk and fill in this form telling us about your interest and experience.
GRAPHIC DESIGNERS
We are also looking for freelance graphic designers to work on our album artwork and additional design projects. To find out more please email info@finding-rhythms.co.uk

Since our last newsletter in October, it has been full steam ahead with music releases.
Look out for more albums in January of recently completed projects at YMCA Hackney, YMCA Crouch End, HMP Dovegate and HMP Isis.
The Other Side was produced at HMP Woodhill, working with participants through the NHS Offender Personality Disorder pathway programme.
Album 72
Project leaders: Aron Kyne and Thabo Mkwananzi
Released: 6 December 2022
LISTEN ON BANDCAMP
LISTEN ON SPOTIFY
Ladders of Life was produced at Rugby Portobello Trust & Amplify Studios, working with young people over the summer
Album 71
Project leaders: Aron Kyne, Tom Wright-Goss, Thabo Mkwananzi, & Fred Harper
Participants: D'Andre, Armani, Knemo, Oscar, Ishe, Kayode, Zed, Ayman, Dennis & Isobel
Released: 23 November 2022
The Turnover was produced at Project Turnover, working with young people over the summer.
Album 70
Project leaders: Tom Hennessy & Dreamcoat
Released: 16 November 2022
Steel Breathing was produced at HMP Aylesbury, working with young offenders
Album 69
Project leaders: Andre Hall & Dreamcoat
Released: 9 November 2022
LISTEN ON SPOTIFY
LISTEN ON BANDCAMP
Determination was produced at Only Connect, working with people recently released from prison and referred to our music programme.
Album 68
Project leaders: Fred Harper, Andre Hall & Tom Hennessy
Released: 1 November 2022
LISTEN ON SPOTIFY
LISTEN ON BANDCAMP