Finding Rhythms Supporters Event – January 2019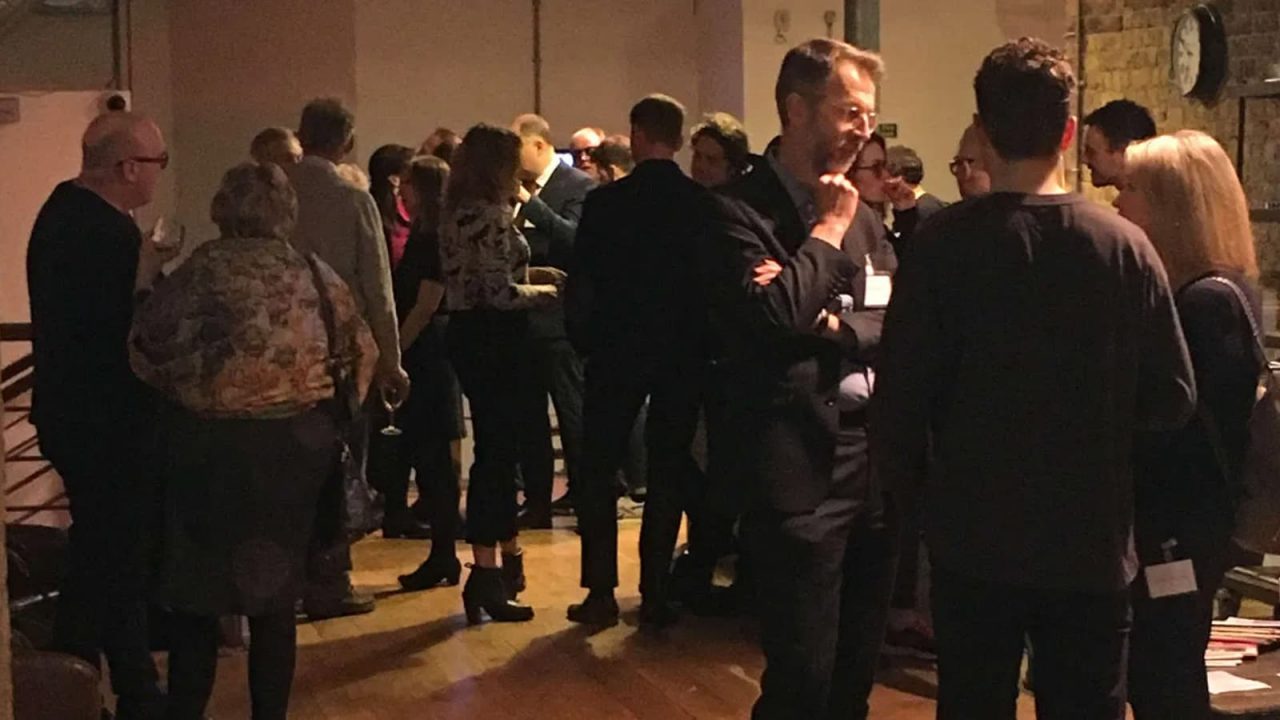 In January 2019, we held a special event to showcase the work of some of our students and highlight the important work that Finding Rhythms does. Below, our Chair, Herb Nahapiet OBE talks about the event.
We at Finding Rhythms strongly believe and have evidence that the interventions we deliver both inside and outside prison change the lives of our students. For this reason we want to have an impact on even more. We are ambitious. We aim to treble the number of students with whom we work over the next few years.
However, that means we need more funds from charitable foundations and private supporters, who need to be informed about what we do and the impact it has. So on 31st January 2019 we held an event to showcase some of our students.
Ross, one of our former students movingly took us on his journey from hard times and despair to hope and a bright future after taking part in two Finding Rhythms courses when his latent talent for writing songs was discovered and developed. He now earns part of his living from writing and singing his own and others' songs. He was adamant that without attending the Finding Rhythms courses, he would not be where he is now.
We also heard from Kamille, Teshay and Liam from School Ground Sounds who sang to an enraptured group of supporters, demonstrating the incredible quality of the music made on Finding Rhythms projects, and the talent of many of our participants.
Existing supporters were delighted to hear and see how our funds are being used and how effective their generous contributions are. Potential supporters responded enthusiastically and we look forward to hosting them again soon.
There will be more supporters events at a great venue in the West End soon. We will keep you posted!
Herb Nahapiet OBE
Chair, Finding Rhythms